How to Eat Vegan at Taco Bell
Just because you're a vegan doesn't mean you can't enjoy taco Tuesdays. At the country's favorite taco chain, Taco Bell, vegans luckily have plenty of options. So in this article, we'll talk about how to eat vegan at Taco Bell.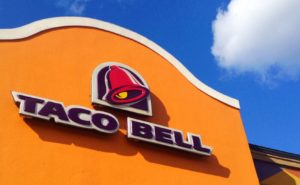 While Mexican food can generally be very vegan-friendly, tacos, in particular, can easily be made vegan. The same is the case with burritos, which is another popular item on the Taco Bell menu. 
The great thing is that Taco Bell is on the growing list of fast-food chains that are embracing the vegan customer base. While some chains like In-n-Out have yet to put good vegan options on the menu, Taco Bell is going ahead and experimenting with new options all the time. 
How to Eat Vegan at Taco Bell: The Ultimate Guide
Ok, so tacos are obviously the most popular thing at Taco Bell, but there is other stuff that's vegan as well. We'll cover everything one by one, exploring the vegan options for each category or item on the franchise's menu. 
So let's begin with the tacos, of course.
Vegan Tacos
Since you can make your own taco at Taco Bell, getting it 100 percent plant-based, isn't really an issue. You just really need to pick a shell and add vegan toppings in. As for as the taco shells go, here are your vegan options: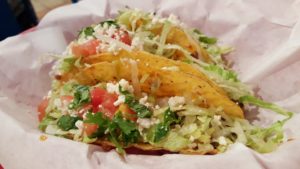 Potato Taco
The potato taco option is completely vegan, so you can go for this soft shell. Also, it's part of their one-dollar value meal, so vegans don't really get left out of the bargain. As for the toppings, you can just hold the cheese and chipotle sauce, as those aren't completely plant-based. 
Crunchy and Soft Taco
Both the crunchy and soft tacos are plant-based as they are made with cornflour. By the way, you can also buy them at your local supermarket, as many sell Taco Bell's tacos to make them at home. 
Again, you can top these with beans, lettuce, salsa, and their spicy red sauce. You can always as the staff to keep it vegan, so they know that only plant-based ingredients can it into your taco. Just say Fresco style taco, as that's the other name for vegan tacos at this chain. 
Vegan Burritos
Don't want a taco? No problem, as Taco Bell has some decent vegan burritos on the menu.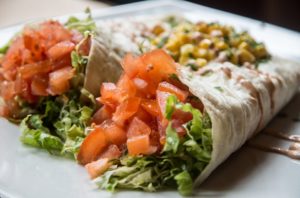 Bean Burrito
You can get the bean burrito and make it fresco, so they'll put tomatoes instead of meat. You can also add guac and potatoes to it to take it to the next level. 
Bean and Rice Burrito
Bean and rice burrito is another great value option for vegans that can fill their carbs and protein needs. However, make sure to tell them to hold the jalapeno sauce and cheese. You can add other plant-based goodness to it, like tomatoes or guac. 
Burrito Supreme
Although by default, the Burrito Supreme isn't vegan, you can ask the staff to make it vegan, again, by using the magic word 'fresco.' Typically, it has cheese and sour cream, but they'll get rid of it when you ask to make it fresco. The other ingredients are onions, lettuce, tomatoes, and red sauce. It's a very filling burrito, by the way. 
Vegan Quesadillas
Taco Bell could include a set vegan quesadillas option on the menu, so you don't have to spend more than a few seconds ordering. Unfortunately, their quesadillas options aren't vegan but can be made vegan. 
Simply order cheese quesadillas and ask them to hold the cheese and jalapeno sauce. Instead, ask them to add refried beans, red sauce, and maybe some guac if you would like that in your quesadillas. 
Tip: Don't order quesadillas as fresco style because that would just end up being a folded tortilla with tomatoes in it. Not so appetizing!
Vegan Nachos
It's high time that Taco Bell did something about adding some vegan cheese alternative to its long list of ingredients. Let's be honest, nachos without the cheese are not quite the treat you expect. Nevertheless, the vegan nachos minus the cheese and sour cream at Taco Bell are good enough.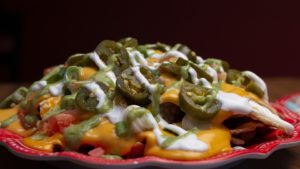 You can add sub beans or refried beans for beef. Of course, to make them truly loaded nachos, go for the pico de gallo, guac, and jalapenos. 
Similarly, nacho fries can also be made vegan by leaving the meat, cheese, sour cream, and sauces other than red sauce. 
Other Vegan Options
Taco Bell has upped its vegan game with some specialty Tex-Mex vegan dishes on the menu that you can order easily by taking the fresco route. Sound good?
Here they are:
Black Bean Chalupa
The Black Bean Chalupa has sour cream and cheese, so simply ask the staff to keep it fresco. Yes, they'll add tomatoes instead of those, but you can also add guac and some tasty red sauce to pack in more flavor. 
Black Bean Crunchwrap Supreme
It's essentially a black bean pocket made with tortillas and, of course, black beans. Get it fresco style with tomatoes and lettuce. Want to add some spice? Also, add some jalapenos. 
Power Menu Veggie Bowl
This bowl is packed with plant-based ingredients except for sour cream, cheese, and avocado ranch sauce. Just ask them to hold these three ingredients to make it vegan. Packed with veggies, beans, rice, and guac, it's a healthy and filling meal that you can buy for dinner. 
Cinnamon Twists
This side item, which is basically Duro pasta with cinnamon, is completely vegan. You can enjoy it worry-free with your vegan bowl, tacos, burrito, or quesadillas. 
Vegan Breakfast Options
Yes, Taco Bell is a fun place to get some breakfast as well. The breakfast menu isn't as generous with vegan stuff as the main menu for day and evening. 
Their breakfast burrito can be made vegan if you're lucky, and they have the ingredients available. Typically, the later you go during breakfast hours, the more chances you have of enjoying a vegan breakfast burrito. Why? Because too early, the ingredients like beans may not be available. 
However, if they are, you can substitute any non-vegan item with beans, guac, and pico. 
Their hash browns are also vegan, so either you can have those with the burrito or perhaps just on their own if it's not your day. 
What's Next?
The current menu as it stands is pretty vegan-friendly, but there's more good news. Taco Bell is pursuing adding more vegan stuff to its menu, and plant-based meat is on the top of the list. 
There has been some news that the company is working with Beyond Meat to add a specific plant-based meat option designed exclusively for Taco Bell. Obviously, such an addition would change the whole game, as you'd be able to add some more protein to your tacos and burritos aside from the good old beans. 
Recently, Taco Bell experimented with Vegan Naked Chicken Chalupa at its location in Irvine, California. The alternative chicken shell is made of pea protein. Let's see how well it goes and who knows, they may end up making it an addition at all outlets throughout the US. 
How to Make Taco Bell At Home?
If the vegan options at Taco Bell aren't cutting it for you, or perhaps you just want that homely meal feel for your taco, there are simple ways to make just as good tacos, burritos, and bowls at home.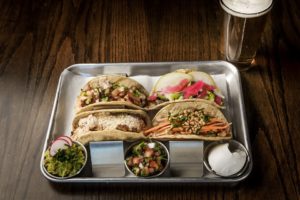 Making tacos is super easy if you can get your hands on the Taco Bell Crunchy Taco Shells. For toppings, you can prepare some salsa, guac, beans, and lettuce. Drizzle any vegan red sauce or chipotle sauce. Throw in some Daiya Cheddar Shreds, and you have yourself a Taco Bell-like taco right in the comfort of your home. 
Want to cut down on the carbs? Go for the Vegan Taco Bowl, which basically contains everything except the shell. Mind you, it's super delicious!
Bean & Veggie Taco Bowl
Here's a simple and quick recipe for making bean and veggie taco bowl at home. Here are the ingredients you'll need:
Red onion (½ medium, sliced

Green bell pepper (½, sliced)

Canned black beans (¼ cup)

Cooked brown rice (½ cup)

Pico de gallo (¼ cup)

Olive oil (1 teaspoon) 

Vegan cheese shreds (¼ cup)

Fresh cilantro (2 tablespoons)

Lime wedges

Hot sauce
In a pan, add the olive oil and saute the onions and bell peppers for five minutes. In a bowl, layer the brown rice and over it the beans. Top with the hot veggies and salsa. Sprinkle the cheese shreds all over it and garnish with the cilantro. Serve with lime wedges and hot sauce. 
Recipe courtesy of Eating Well
Vegan Crunchwrap Supreme
The Crunchwrap Supreme at Taco Bell is one of the best things on the menu. Since you have to make cutbacks when ordering it vegan or 'fresco', why not give it a try making the exact way Taco Bell does using vegan ingredients. Yes, that includes vegan meat and cheese as well. 
Here's what you need:
Flour tortillas (4, large-sized)

Vegan meat grounds (2 cups)

Vegan sour cream 

Hard tostada shells

Taco seasoning

Vegan cheese shreds

Vegan nacho cheese dip

Tomatoes diced

Lettuce
Take a large pan and add the veggie ground beef with a few splashes of water and taco seasoning. Cook it for a few minutes until heated. 

Heat the flour tortillas in the oven or microwave oven for about 10 seconds. 

In a pan, first, layer the tortilla and add a dollop of sour cream in the center, and spread it.

Top it with some plant-based grounds.

Now add a layer of cheese shreds and top it with the hard tostadas.

On top of the tostadas, layer the queso dip, tomatoes, and lettuce. 

Now, hold one edge of the tortilla and bring it to the center to fold it and repeat it around the tortilla. 

If there's any gap left, you can close it with another cut piece of tortilla. 

Turn the folded side down onto the pan to let it toast for a bit, until it's gently brown (two to three minutes). 

Serve with guac, hot sauce, and queso dip. 
Recipe courtesy of The Edgy Veg
Wrap Up
Now that you know how to eat vegan at Taco Bell, you can enjoy the variety they have to offer. Just remember the magic word fresco when ordering. You can also use vegan, which is equivalent to fresco in Taco Bell outlets. 
They could certainly use more vegan options and not just substitutes. Nevertheless, Taco Bell offers decent vegan choices for anyone looking to enjoy some classic Mexican flavors without any animal-based ingredients.