Best Vegan Shopping List at Costco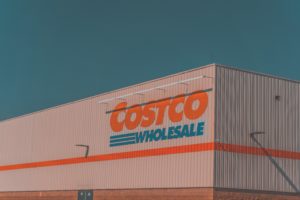 Did you know that Costco is becoming incredibly vegan-friendly? For years, Whole Foods and Kroger's have been vegan favorites but wait till you find the extensive vegan variety at Costco. This best vegan shopping list at Costco will change your mind.
In case you're unfamiliar, Costco is a membership-based retailer that's only open to members. Much like other big-box retailers, this chain also offers great savings on bulk buying. And with the soaring food prices, everyone could really use those savings. 
But truth be told, as a vegan, you're probably more concerned with the vegan choices at the store. The good news is that the company has been rapidly increasing its vegan stock by adding more and more vegan, including some of those universally popular ones that you find everywhere. 
Is Costco Vegan?
Well, Costco is not fully vegan as you can find tons of animal-based food products as well. However, lately, the variety of vegan products has been increasing. Also, it's worth mentioning that many vegan products aren't labeled as vegan, but they are vegan.
If you're used to buying from vegan-only stores, Costco is probably not your cup of tea. However, if you don't mind spending some time to check labels and do some searching, Costco can cover all your vegan grocery shopping needs. 
Costco has even made room for more vegan foods in its food court and removed the famous hot dog. 
Costco's own brand Kirkland Signature also makes many vegan products like peanut butter or granola bars. However, these aren't always vegan certified, which can be discouraging for some vegan shoppers who prefer buying things that are certified vegan over fears of contamination. 
That all said, Costco today is a more than decent place to shop for groceries if you're a vegan. 
Why Shop at Costco?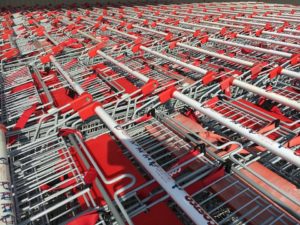 Costco's biggest advantage is its pricing, like most other big-box retailers. They are able to offer pretty steep prices on some of the basic goods that everyone needs vegan or not. 
It's especially great for families who can benefit from buying in bulk. Not only does that save money but also the multiple runs to the stores. That's applicable to both food and non-food items.
Lastly, the sheer variety of things at Costco makes it a grocery and shopping haven for anyone. Whatever it is that you need, you'll find an aisle full of it. So once you get a Costco membership, you don't really need to shop anywhere else. 
It doesn't hurt that the stores are also known for their quality customer service. Let's be honest, polite sales staff can make all the difference when you're shopping for groceries. 
Costco Vegan Shopping List
So what exactly does Costco carry that's 100 percent vegan? Well, pretty much everything. Whether you need plant-based milk or those meatless burgers, there's a decent variety on their shelves now. 
To make things easier, I'm gonna list them by category:
Does Costco Sell Vegan Meat?
You can find the two most popular alternative meat brands that are vegan everywhere like at Costco. But there are some other options as well if you want to add some more meatless meat to your weekly dinners. 
Beyond Burgers
Costco sells America's favorite vegan burgers as well. Yes, you can buy Beyond Burgers in bulk and save a decent amount of money. This is especially good news for those hosting a vegan barbeque. 
Alpha Foods Crispy Chik'n Patties
The store chain also carries Alpha Foods products including their plant-based protein turned into a chicken patty. These breaded patties can be used in sandwiches and are a nice break from the usual Beyond Burger or Impossible Burgers. 
Impossible Grounds
Another great bargain at Costco, the Impossible vegan meat grounds can be used to make a great vegan lasagna or really any dish that traditionally uses ground beef. Just one pound packs 19 g of protein. 
Don Lee Farm's Beefy Burgers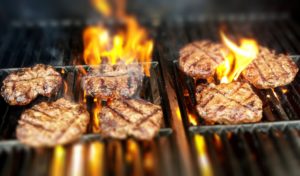 When Costco first started selling these vegan burgers, it didn't take long until a million of these flew off the shelves. Apparently, these are customer favorites! And looking at the prices for bags of these it makes sense. 
Gardein Seven Grain Crispy Tenders
Gardein is a well-known alternative meat brand in the vegan universe and these Seven Grain Crispy Tenders taste very much like chicken. These can be dinner or snack whenever you're in the mood for these. 
Does Costco Have Dairy Free Vegan Cheese?
Parmela Plant-based Sharp Cheddar
Looking for vegan cheese shreds? Try the Parmela Plant-based Sharp Cheddar shreds in bulk. It can go on your favorite plant-based pizza. These are made from cashews and aged for 60 days to give a realistic cheese texture. 
Field Roast Chao Cheese
Quality vegan cheese is no longer hard to find with so many options in the market now. However, Field Roast Chao Cheese will win your heart with its creamy texture. Made with Chao tofu, it's quite gooey and creamy, perfect for burgers. 
Unfortunately, you might not find it at every Costco, though!
Easy Frozen Vegan Meals At Costco
Costco has tons of variety when it comes to frozen meals and ready-to-cook dinner fixes. You just have to know which ones are fully vegan. 
Organic Ravioli
Making ravioli from scratch requires some chef's finesse, but who has got the time? At Costco, you can find these vegan ready-to-cook ravioli filled with veggie fillings. It can be a quick weeknight dinner fix with some bottled pasta sauce (that too ahead). 
Mac & Yease
Another quick dinner fix is this Mac & Yease in Jalapeno & Cheddar flavor. It's a 100 percent plant-based home-style mac and cheese that's incredibly easy to prepare. You don't even need to take it out of the oven-safe tray. 
Table One Jackfruit Bao Buns
If you find prepared foods a little humdrum, check out these jackfruit bao buns by Table One. Found in the frozen section of Costco, these fluffy Korean-style buns are filled with BBQ-flavored jackfruit and other veggies. 
Each pack contains 16 buns, so you can throw a party too. And it gets ready in minutes!
Alpha Foods Mac and Cheese
Alpha Foods makes these dairy-free mac and cheese single-serving bowls that are a great find for college students and single people alike. You can buy it in bulk and put it in the microwave whenever you're lazy for dinner or have those late-night soul food cravings. 
Hummus Pods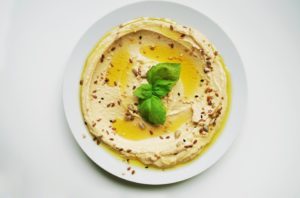 You can find hummus everywhere readily these days. If you're a hummus fan, you have go to try these Hummus Pods at Costco. These are more of a snack than something you'd have for dinner. These come in two flavors: Smoky Chipotle and Zesty Lemon. 
Loma Lima Plant-based Protein Chipotle Bowls
A healthy, plant-based meal ready in under a minute? Sounds like a great deal. If you're feeling like having Chipotle but don't want to order in or go out, just put this meal bowl in the micro and you're good. It's a filling dinner with the perfect Mexican flavors and a whole lot of plant-based goodness. 
Baldwin St. Lentil & Spinach Soup
Another healthy ready-to-cook addition to your panty, this Baldwin St. Lentil & Spinach soup is as healthy as it gets. Even though making lentil soup from scratch isn't that difficult, it is time-consuming. So for those of you with very busy schedules, this is a Godsend. 
The family-sized container can easily feed a small family with two kids. It's a great fiber fix for weeknights. 
Green Giant Organic Zucchini Spirals
These Zucchini spiral noodles are perfect for those who do want to cook their meal but don't want to do the prep work as much. These frozen spirals can be used in lieu of noodles to make a salad or a proper dinner like Pad Thai.
Best Plant Based Milk At Costco
Silk Organic Almond Milk
One of the most popular plant-based milk brands, Silk is also available at Costco. You can make quite some savings buying a carton of their Almondmilk or Coconut milk. You can use it for your coffee, cereal, or just drink it like that. 
Baileys Almande
Let's just take a moment to first appreciate the beautiful bottle of this almond drink. Yes, Costco also sells these and you can whip up your own Bailey's Almande Spiced Cold Brew, right here! Just keep in mind, this one's got alcohol (We'll keep it on the DL 🙂
Best Vegan Dips For Parties at Costco
Hope Foods Roasted Garlic Almond & Cashew Dip
Whether you want a dip for serving guests or yourself, this roasted garlic almond and cashew dip is simply too delicious. It's best served with fresh pita bread or pita crisps. It comes in a pound tub as well for those game night parties. 
Oasis Natural Smoky Chipotle Almond Dip
Another similar dip for your tortillas chips is this Oasis Natural's Smoky Chipotle flavor almond-based dip that's healthy and simply delicious. Again, this can also be a great choice to serve when you have guests over for a party or game night. 
Does Costco Have Vegan Food For Snacks?
Have you ever calculated how much you spend on snacks? Probably a lot! So buying snacks at Costco is a great idea because you'll buy in bulk and make great savings along the way. Oh, and the vegan snacks on their shelves are mostly pretty healthy. 
Annie Chuns Organic Seaweed Crisps
Seaweed chips aren't just a trendy snack but they are packed with many essential nutrients. These USDA-certified organic baked seaweed chips with sea salt can be a healthy snack that even diabetics can enjoy. 
Hippeas White Cheddar Puffs
The Hippeas White Cheddar Puffs are simply delicious and made with chickpeas, so what's not to like there? Plus, these big packs are a big bargain. 
Organic Sommersault Crackers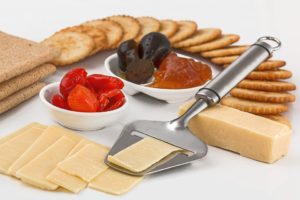 These organic snacks are made of sunflower seeds, so you know they are super healthy. Baked to perfection, these are a healthy snack for the whole family and you can enjoy these guilt-free. There are hardly any calories in each puffy cracker, so have as many as you like. 
Cado Chocolate Frozen Dessert
Looking for some dairy-free ice cream? Try this avocado-based chocolate frozen dessert. One pack contains four one-pint tubs that are ample for a small family. These are creamy and rich in texture and contain healthy fats from avocados, unlike regular dairy-based ice creams. 
Kashi Blueberry Waffles
Now, these waffles could be an easy breakfast or a snack. If you have kids in the house, they will love these waffles. You can top these with some fresh berries and maple syrup. 
Chloe's Pop
For summers, these boxes of popsicles are a must-buy. You can find two very distinct flavors in one box: mango and chocolate. One box contains 16 in total, eight of each flavor. So stock up on these before summers and grab one whenever you or your kids are feeling hot. 
Late July Snacks Multigrain Tortilla Chips
For all of the dips above, use these healthy multigrain tortillas chips that are honestly good enough on their own too. These are made with chia seeds, flax seeds, quinoa, and millet. The good news is that these are often on sale, so you can save even more money when buying bulk. 
Pure Organic Layered Fruit Bars
These Pure Organic Layered Fruits Bars can be a healthy dessert or an energetic snack on the go. Packed with the goodness of fruits, these bars are just the right size and contain no added sugars. Grab a box if you live alone or grab multiple if you have kids at home too because they will love these too. 
Inno Foods Coconut Clusters
These coconut snacks are simply too delicious, made with roasted coconut shavings, pumpkin seeds, flaxseeds, and chia seeds. Since these are made from coconuts, they are a bit heavy and good for those road trips or camping trips where you can use all the energy you can get from food. 
Best Vegan Shopping List At Costco- A Wrap Up
This best vegan shopping list at Costco is far from exhaustive. It doesn't even include the basics. However, you'll find some nice frozen meals and some healthy snack options that you should definitely give a try. 
If you're already a Costco member, you probably have tried many of these already. However, if you're not, buying the membership to try all this stuff at least once is worth it. And who wouldn't want to save money on their vegan groceries?