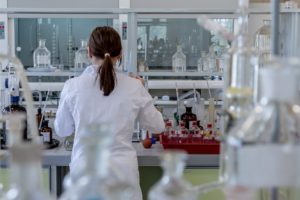 Passion and innovation are driving the plant-based startup industry with new solutions ranging from alternate meat to more texturally accurate cheese. So what are the best vegan startups of 2021? You'll find out shortly!
Today, we're faced with tons of problems in the food industry. World hunger and chronic diseases are at the top of this list. However, entrepreneurs in the plant-based industry are going out of their way to found sustainable, long-term solutions. 
These startups are also a great opportunity for investors. Their success can result in life-changing capital gains. So it's really a win-win situation for all. 
Here are five of the best vegan startups in 2021:
Nobell Foods
Nobell Foods is innovating plant-based cheese with a twist. What's their motto? Make vegan cheese more cheesy!
The company's founder Maggi Rachani didn't really want to forego cheese when she went plant-based. She found the vegan cheese choices in the market to be limited and not quite packing the punch real cheese does.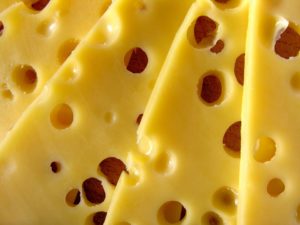 She left her job as a project manager to start Nobell Foods, which recently raised $75 million in B Series funding. Obviously, she's doing something right!
The company aims to produce plant-based cheese that behaves just like dairy-based cheese. And they've accomplished that with the help of casein, the main protein in milk. However, as all ingredients are plant-based, they source this protein through soybeans. 
Currently, they produce two types of gooey, stretchy, plant-based cheese: mozzarella and provolone. 
What really differentiates Nobell Foods from other similar vegan startups is that the company is also striving to bring down prices. That's not just for the sake of making it affordable for consumers but also to compete with the dairy industry, which has a lot of subsidies. 
Now with the latest round of funding, the startup aims to commercialize its cheese products. You might soon find it on the shelves of your local supermarket. 
Heuros
Much of the plant-based startup space is dominated by the meatless meat industry. Innovators in this space are trying to produce plant-based meat using the latest technologies and making it as close to the real deal as possible. 
Heuros is an Australian startup that seems to be taking a different approach. They are making vegan meat without genetic engineering. So the resulting product is GM-free. 
Lab-grown meat using cell growth has been the center of controversy for a long time. While the sales of plant-based meat have skyrocketed over the past few years, many vegan consumers are wary of such lab-engineered products that are increasingly synthetic. 
It's basically pioneering the technology to produce cultured meat without genetic interference or using animal blood products or fetal bovine serum (FBV). Their goal is to use this technology at scale for mass production. 
The startup is still in its infancy seeking funding from investors. Let's hope they get the backing they need to make this a reality. This could really change the plant-based meat industry. 
Eclipse 
Vegan ice cream has seen immense growth in the last decade. From a few pints tucked in the corner to whole sections dedicated to these yummy desserts, plant-based ice cream is the 'it' thing now. 
Eclipse is one of the many startups in this space, producing ice cream from ingredients such as cassava, oats, potato, and corn. The result is a product that's much similar to dairy-based ice cream in both texture and flavor.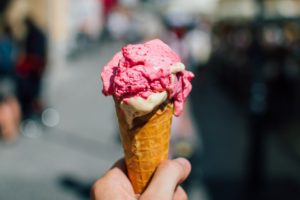 However, the journey for this particular startup wasn't so easy. Just as they launched back in late 2019, the world was embroiled in a pandemic (still is). 
The company is the brainchild of Aylon Steinhart and Thomas Bowman, both with considerable experience in food innovation and entrepreneurship. Based in Berkeley, California, their ice creams are now available widely on the West Coast, East Coast, Mid-West, and Texas in the South. 
On average, an American consumer eats 23 pounds of ice cream in a year. There's massive potential in the vegan ice cream and dessert space. 
OffLimits
OffLimits has a similar story to Eclipse as it, too, got its start during the Covid-19 pandemic. Fewer vegan startups are focusing on breakfast, which is why OffLimits really stands out. They are making fun cereals healthier. 
Founded by Emily Elyse Miller in the Science Inc. Startup Studio, the company produces cereals made with whole ingredients. 
The cereals are sweetened with organic cane sugar, and they aren't overly sweet like most cereal choices in the market. So, the sugar content is less in comparison, making it a healthier alternative to some of the common cereals we eat ourselves and give to our kids. 
It's interesting that the founder of this startup actually has her roots in fashion, attending the Fashion Institute of Technology in New York. However, her passion for design transformed into a passion for creating healthier food. 
OffLimits has two cereal flavors in the market right now: Dash and Zombie. Dash is coffee-flavored and basically tastes like a cold brew. Zombie has a flavor similar to vanilla. 
Nova Meat
Nova Meat is a Spanish alternate meat startup using 3d printing to print/make very real-looking steaks and other meat products. How cool is that?
They have produced many prototypes to date, including cell-based meat. The company is using purely plant-based ingredients as well as lab-grown animal cells for the scaffolding. 
This concept is unlike anything we've seen before. It's been featured in many mainstream media, including Bloomberg and the Guardian. 
Their products Steak 2.0 and Pork 2.0 are making waves in the meatless industry, but still, there's more to be seen. 
Much like Heuros, this new technology could make the production of plant-based meat even easier. 
Wrap Up
What are the best vegan startups of 2021? From 3d printed meat to healthier ice cream, you pick what's the most innovative and shows potential. Yes, many startups fail too, but these five include some that are already moving into the next phase. Others are not quite there yet. 
With demand for healthier foods growing globally, new startups are popping up to reveal innovative products and technologies. It would be interesting to see how food changes in the next decade or so.