There are many ways to improve your meals and make them healthier. Removing the cooking oil from the process is a quick and impactful way. In this blog, we'll answer the popular question, "How do I cook without oil?"
Why should you cook without oil?
It is super easy to cook without oil or butter and so much healthier. Oil and butter are high in fat. Oil, in reality, is nothing but fat. Even when you are choosing corn oil or sunflower oil it is still all fat.
The manufacturing processes have stripped the whole ingredients out.  Any nutrients that they may have had at one time are mostly gone. In fact, oil contains more calories per gram than any other food.
According to the USDA, a gram of carbs is 4 calories, a gram of protein is 4 calories, and a gram of fat is 9 calories. That means that fats, like oil, contain more than twice the calories of carbs and proteins.
That's a big reason to reduce, if not eliminate cooking oil entirely, from your diet. Doing so doesn't have to be a monumental task either. Several things can be used as substitutes for the high in fat oil, butter, or margarine.
https://www.nal.usda.gov/fnic/how-many-calories-are-one-gram-fat-carbohydrate-or-protein
What are the benefits of cooking without oil?
Boost Your Health
There are many benefits to cooking without oil while eating a plant based diet. By not cooking with oil you are cutting down the amount of fat you consume. This is good for maintaining or reducing your blood cholesterol levels. It's also good for your heart health.
You minimize the intake of saturated fat when you cook without oil. By simply eating a plant based diet you can help to reduce your risk of type 2 diabetes. Imagine the additional benefits gained by reducing the oil in your diet. You can reduce the risk of heart disease, some kinds of cancer, and other major illnesses.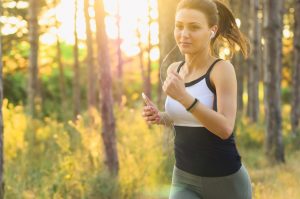 The benefits of cooking a plant based diet without oil are huge. You will have more energy, less inflammation of the joints, and the outcome of your health will be better for you. Blood pressure will be less and so will your blood sugar.
A whole food plant based diet is founded on a couple basic principles. The first one is that the focus is on whole foods. These foods are ones that are not processed a lot. This means food that has not been refined much at all, such as whole grain flour.
When we talk about plant-based foods we mean foods that come primarily from plants only. There are absolutely no animal ingredients added to the food at all. That means that it does not have any eggs, milk, honey, or meat in the food at all.
Benefits of Whole Food Plant Based Diets
Eating a plant based diet is a good way to control your weight. A plant-based diet makes it easier for a person to lose weight and they do not have to worry about counting calories as much if at all.
When it comes to chronic diseases a plant-based diet can help to prevent, slow down, or even reverse the disease. Eating a plant-based diet has less impact on the environment so it helps to reduce the carbon footprint.
How to Cook Without Oil
If you would like to try cooking without oil it just takes some time to get used to how to cook without oil. Whether you are cooking a meal or baking some homemade goodie one of the main things to consider is using either a non-stick pan or baking pan. In non-stick pans, you can sauté or roast.
To sauté without the use of oil you can substitute some water, vegetable broth, or even some wine. You want to heat the pan first and then add a small amount of liquid. Make sure that you stir the food frequently so that the food does not stick and that it cooks evenly.
When it comes to roasting some say that it is best to line the roasting pan with parchment paper. The thing is that you can roast food without lining the pan with parchment paper. All that you need to remember is to use a small amount of liquid in the pan until the food is about done. Then, you may want to finish roasting the food without liquid so that it can brown up.
For baking with no oil or margarine, it is best if you use a non-stick baking pan. There may be times when it is not possible to use non-stick pans. You can line the pans with parchment paper to make the food release from the pans easier.
How to Bake Without Oil
It can be tricky trying to figure out how to substitute something for the margarine or oil in a recipe. There are several different items that you can use for the substitutions.
Substitutes for Vegetable Oil
One of the most common substitutions for oil when baking is unsweetened applesauce. It gives it the moisture that it needs to cook correctly without all the fat that you get from oil. You will use 1/3 cup of the unsweetened applesauce for every ½ cup of oil or margarine.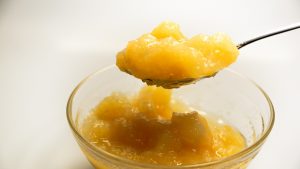 The next item to use is one of the whole nut butters that are available. Just remember to make sure that it does not have any added oil. If you are making cookies then some of the best nut butters to use are sunflower butter, almond butter, and cashew butter. With the nut butters you will use an equal amount of nut butter as you would the margarine or oil.
This substitution is one that you have to be careful of what you put in as it will change the flavor of the food drastically. You can use pureed pumpkin or sweet potato as a substitute for the margarine or oil in baked goods.
If it is muffins or loaves of sweet bread then you will use 1/3 cup of pumpkin or sweet potato for every ½ cup of the margarine or oil.
Substitutes for Milk
Replacing milk in a recipe is easy to do. There are so many different options now that you have a good selection to choose from. If you do not have to worry about allergies to soy or nuts then these are the options for you.
The most common one is, of course, soy milk. But there is also almond milk, hazelnut milk, or just about any kind of nut or plant-based milk. If there is an allergy to soy or nuts then there is still an option for you and that is rice milk.
If the recipe that you are making calls for buttermilk you may think that you cannot make that particular recipe. You may not be able to find plant-based buttermilk in a grocery store. There is no need to worry because you can make your buttermilk. It is easy to do. For every cup of buttermilk that the recipe calls for just use a cup of the plant-based milk. Then you are going to use just add 1 teaspoon of apple cider vinegar to the milk. It will start to thicken and curdle, viola you now have buttermilk.
Substitutes for Eggs
There are more ways to substitute egg in a recipe than you might think that there is. The most common e one to use is the powdered egg substitute. This substitute is most commonly found in health food stores. All you have to do to use this one is to follow the directions that are on the package.
You can use ground flax seeds also. All you do is combine 1 tablespoon of ground flaxseed with 3 tablespoons of water per each egg the recipe calls for. This is a good option for baked goods that have an earthy-flavor such as fruit muffins, oatmeal cookies, and carrot cake.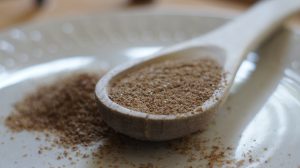 Mashed bananas are also a good substitute for eggs. They are good to use in muffins, bread, and cookies that contain other fruits. You will use 2-3 tablespoons of mashed bananas for each egg that the recipe calls for. Soy yogurt is another option for substitution for eggs.
This option is best for the denser types of baked goods such as brownies or a fudge cake. You will use 3 tablespoons of plain unsweetened yogurt to replace each egg. AquaFaba is the brine that is in a can of either chickpeas or white beans. No, it does not taste like beans. It takes 3 tablespoons of the aqua faba for an egg.
Substitutes for Flour
The reason that you would want to substitute for cake flour that you usually use is that it is highly processed flour which takes away the nutrients that were in the flour. If you would like to still use some kind of white flour then you should use white whole wheat flour or spelt flour. The white whole wheat flour is perfect if you do not want the baked good to come out denser than normal.
Non-Stick Pans and Bakeware Sets
The effective process of no oil cooking is helped by some very good non-stick pans and bakeware sets. There are many different brands and styles to choose from to cook. The best way to find one is to check out the features of several brands and see which one sounds the best to you. Here are some of our recommendations.
This is an 8" open frypan that can be used to sauté, fry foods, bake, use to stir fry vegetables and to sear food. The 8" size makes it good for single servings or servings for couples. The toxin-free healthy ceramic non-stick coating was made so that it is lead-free, cadmium, PFAS free, and PFOA free. The ceramic coating uses diamond reinforced technology to help make the durability of the pan even stronger. This frypan is easy to clean, you can either wash in the sink using a soft rag, sponge or you can place it in the dishwasher to wash it.
The coating is ceramic and non-stick. It was made so that it is lead-free, cadmium-free, PFAS free, and PFOA free. You will find that the Bakelite handle is soft and comfortable to hold and will stay cool to the touch while it is in use. That means that you will be able to grab it quickly without burning yourself. This pan is made to be used in the oven up to 350° so you can bake in it also. This frypan is made where you can wash it in the dishwasher or by hand.
This set is a good one for almost all of your baking needs. It includes a loaf pan, 2 round cake pans, a full cookie sheet, a half cookie sheet, a muffin pan, baking tools, and measuring spoons. This set of baking pans are hand wash only. The non-stick coating is made of a healthy ceramic that is free of PFAS, PFOA, lead, and cadmium. That means this baking set is toxin-free.
This package is equal to 18 regular eggs. All you have to do is add 1 tablespoon of water to the mix and mix well. It acts just like the eggs do and binds the food together. It is an all-natural, 100% plant-based egg replacement that is perfect for baking.
This product has been verified as a non-GMO food product. It is made from simple ingredients that do not include soy and are gluten-free. This product is made from chia seeds and garbanzo beans. This dry mix is shelf-stable.
Cookbooks
There are cookbooks that you can purchase that will teach you how to cook a plant-based meal. There are some for whole food plant based diet cooking, also. And, you can find them on how to cook without oil.
When it comes to no-oil cooking it is easier than you might think. Plant based diets are easy for you to make. They can be made to taste just as flavorful as you can want it to be. One of the most important things to remember when it comes to how to cook without oil is that you need a good non-stick pan.
There are many different kinds of plant-based products in the stores for you to choose from. Just try different ones and see which ones that you like. It might take some time to find just the right ones for your taste.
There are many ways that you can use as substitutes for oil. Whole food plant based diets have many different benefits. You can lose some weight and reduce the risk of getting some major chronic illnesses.
You may also like: WHAT CAN YOU EAT ON A PLANT BASED DIET? >>CLICK HERE!