What is the Most Vegan-Friendly City in America?
If you're a vegan, living in a place that's vegan-friendly can make your life so much more convenient. You have vegan grocery stores nearby and plenty of restaurant choices. So what is the most vegan-friendly city in America?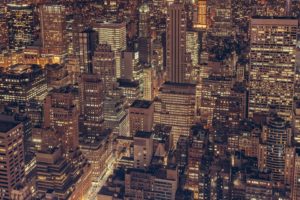 It goes without saying that most big cities are generally vegan-friendly, but some are a bit more than others. Then there are some surprises as well, like Charleston in South Carolina and Tulsa in Oklahoma which are fairly vegan. 
Veganism is growing exponentially around the US, which is creating a need for more vegan stores and restaurants. In a way, cities across the country are getting a vegan makeover because of this growing demand. 
Most Vegan-Friendly Cities in America
Organizations like PETA rank cities as vegan-friendly every year. Though this list isn't entirely based on PETA's list, it does include most cities from their top ten. So without further ado, let's look at some of the best cities for vegans in America:
Portland, Oregon
Portland, Oregon ranks fourth on PETA's list and has been in the top five for a while now. It's not going to be a surprise for anyone who has lived in Portland or even visited it for a bit.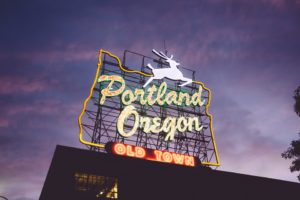 Why? It's sprawling with vegan restaurants, with over 50 of them either fully vegan or vegetarian. 
It's also one of the cities that are affordable for vegans. We all know how expensive some vegan groceries can be. However, Portland makes it easier for you to live your life to the fullest as a vegan without spending a fortune every month on food. 
As for the restaurants, some of the best vegan restaurants in Portland include Ichiza Kitchen, Virtuous Pie, Farm Spirit, and Sweet Hereafter. Oh and Portland also has an all-vegan cheese shop called Vtopia. It's a great spot for brunch with lots of plant-based cheese varieties. 
Since veganism isn't just about food, you can also find other vegan-friendly businesses to meet your day to day needs. For instance, Oak Barbershop only uses cruelty-free products. 
San Francisco, California
If there's one city that gives Portland quite a lot of competition as a vegan city, it's San Francisco. Ranked number one by PETA, the Golden Gate city will easily impress any vegan or plant-based lifestyle follower. 
What makes San Francisco so great for someone who is very particular about buying and eating from only vegan places is that there are lots of choices. Typically, in many cities, vegan shops are concentrated in certain neighborhoods. That's not the case in this city. 
Another great thing is the variety in terms of flavors. The restaurants and delis across the city are fusing cuisines into veganism bringing you new and unique dishes. 
Since there are a lot of vegans in San Francisco, it's easier to find other vegans at work, school, and bars. Not that you should only hang out with vegans, but if you need someone to help you find nice vegan spots, you'll find a fellow vegan even walking down the street. 
Some of the places you should definitely explore include VeganBurg, a vegan burger restaurant, Wholesome Bakery, a vegan bakery that uses the freshest and the most diverse ingredients, and Shizen, a vegan sushi bar and izakaya that will take your tastebuds for the ride of a lifetime. 
Los Angeles, California
Los Angeles is the Hollywood of veganism too. There's just so much to do there if you're a vegan. You can try out restaurants in different neighborhoods that you've probably never been to before as the city is just so huge. 
LA is also home to a lot of great vegan bakeries and grocery stores. If you happen to live near one, all your vegan needs will be sorted. That said, with such a strong presence of vegetarians, most supermarkets also have dedicated vegan aisles with shelves stocked with some of the best products.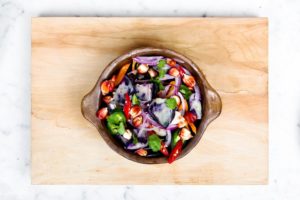 Much like Portland and San Francisco, LA also offers a lot of variety in terms of cuisines for vegans. From German food at Hinterhof to Thai food at LA Vegan, you can find anything you're craving. 
If you're looking for a truly high-end fine dining experience as a vegan, head to Folia at Beverly Hills Four Seasons. The ambiance, the service, and the food will blow you away. 
Austin, Texas
Austin can be considered the Portland or Brooklyn of Texas. Some people are even calling it the next Silicon Valley with many tech companies moving there. Well, it also enjoys the reputation of being one of the most vegan-friendly cities down south. 
Austin is huge, much like how the rest of Texas is, so it still has less vegan footprint compared to its size. Nevertheless, it does have ample options in terms of dining and groceries for anyone who is a staunch vegan. 
What makes Austin one of the best cities for vegans is the overall affordability. Yes, vegans too have to pay rent! 
With cheaper rent, utilities, and other expenses, especially when compared with California, it's no surprise that there's an exodus happening with people moving to Texas. Austin remains one of the favorite cities, especially for Millenials. 
Brooklyn, New York
Most lists online list the whole of New York City as vegan-friendly. It is, as a matter of fact, but some boroughs are more vegan-friendly than others. Brooklyn easily takes the top spot among the five boroughs of NYC.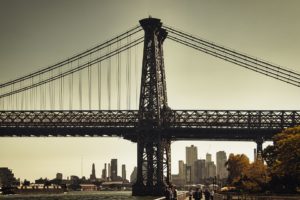 Brooklyn's neighborhoods have a lot of vegan eateries that offer truly mesmerizing dining experiences. While Manhattan has more vegan restaurants than Brooklyn, the restaurants in Brooklyn are more experimental. If you're a diner who likes the element of surprise, you'll love it. 
Some popular restaurants include Modern Love, LuAnne's Wild Ginger, the VSpot, and Next Level Burger Brooklyn. 
New York City, in general, is quite expensive to live in, so most vegan-friendly restaurants aren't exactly easy on the pocket. Similarly, groceries can take quite a chunk of your monthly expenses even if you're shopping at a regular supermarket. 
Nevertheless, the lively yet rustic charm of Brooklyn makes it worth it. 
Orlando, Florida
Orlando may be one of the most touristy cities in America, but it's also where you'll have no trouble living a vegan life. Assuming you're good with the Florida heat, this city can offer plenty of exciting vegan things. 
Let's start with vegan restaurants in Orlando. While it has over 20 vegan restaurants, the number commensurates with its population. Dharma Fine Vittles (formerly Dixie Dharma) is the most popular vegan eatery in Orlando, serving you vegan barbeque. The taste is simply so good, even non-vegans frequent the place. 
Then you have the Loving Hut, which is an international chain. Toasted is a nice place to grab a saucy, cheesy sandwich (well, of course, with vegan cheese). 
Of course, it doesn't hurt that Orlando also has a Walt Disney Resort and Universal Studios. 
Nashville, Tennessee
Believe it or not, Nashville is a great city for vegans. When we think of the south, we typically think of barbecues, meat, and fast food. However, there are pockets of vegan communities in many southern states, including Tennessee. 
In Nashville, the southern influence in the vegan community is very visible. The Southern V restaurant leads the way in giving vegan food a southern twist. They have a seitan fried chicken that will give you a taste of fried chicken without actually needing to eat chicken. How awesome is that?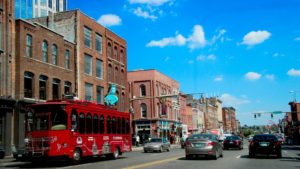 Another great eatery in Nashville is the Vege-licious Cafe. It's near downtown and serves homestyle food with the best sauces there are. You'll fall in love with their sauces!
For plant-based groceries, the Turnip Truck is the best place to shop at. With a wide range of plant-based, gluten-free, and nut-free products, you don't need to order stuff online from other states or cities. 
Washington, D.C.
Washington D.C. tops the list for many categories whether it's the coolest city or the place to go. However, it's also slowly inching closer to the number one spot as a vegan city. Its population is seeing a growing interest in vegan food. 
PowPow is one of the most famous vegan places in D.C. They recently went full vegan and have very interesting names on the menu. For instance, you can try the Natalie Porkman, which is pork seitan in sweet and sour sauce with grilled pineapples and onions. 
For vegan desserts, head to Fancy Radish and simply be amazed. There are quite a lot of vegan-friendly ice cream places in the capital too. Donut Run and Jeni's Splendid Ice Cream are few of the top places to satiate your sweet cravings. 
Atlanta, Georgia
Atlanta is another southern city making waves in the vegan universe. With over 20 eateries that are either vegan or vegetarian, it's quickly expanding eating options for both locals and visitors. 
Where Nashville is more laidback, Atlanta is more like a big city, so you get that big city vibe. That also reflects in the restaurant culture there with small vegan cafes and dessert places. 
One of the best places you can have vegan food at is Healthful Essence. Much like its name, the restaurant focuses on nutritious plant-based recipes based on Caribbean cuisines. 
Atlanta is one of the few cities that also have a lot of vegan events, so there's always something for you to participate in and be an active part of the community. 
If you love cinnamon rolls and want to enjoy totally vegan ones, head to Cinnaholic. They serve what is called vegan cookie dough and frosting shots. It's a culinary experience that's super Instagrammable as well!
Detroit, Michigan
This may come as a surprise to some but the Motor City is the most vegan-friendly city in the MidWest. Detroit has the only vegan Coney Island-style restaurant called Chili Mustard Onions.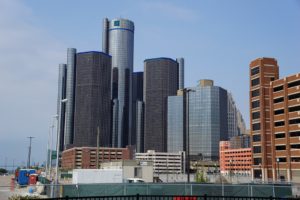 Detroit Vegan Soul is perhaps the most popular place for vegans. It's a vegan take on soul food with clear Midwestern influences. From maple-glazed yams to cornbread muffins, you'll find some of the heartiest whole food meals in this spot.
Yes, there's a lot of room for growth, especially when you compare it with already established vegetarian hubs like Portland, San Francisco, and Orlando. Nevertheless, Detroit is seeing growth in its vegan population, so who knows it might just become the next big destination for those who live by plant-based diets. 
What is the Vegan Capital of the World?
We've covered the most vegan-friendly cities in the US, but what about the world? Is it Portland or San Francisco that is considered the world's vegan capital? They are close but not quite!
It's Tel Aviv that most recently won the title 'the vegan capital of the world.' The Israeli city toppled Berlin from the top spot with its more than 80,000 residents who are total vegans. It also has over 400 restaurants that are vegan. 
Middle Eastern diets typically use meat as well, but veggies, beans, and legumes are the most dominant. After all the delicacies like falafel and hummus originated in those parts of the world. So it's not surprising that people in Tel Aviv are more inclined towards eating a whole food plant-based diet. 
The interesting thing about the vegan restaurants in Tel Aviv is that they explore tastes from other parts of the world as well. For instance, DosaBar serves vegetarian south Indian food that's very different from traditional Middle Eastern foods. 
Verdict: What is the Most Vegan-Friendly City in America?
Portland!! The Rose City easily wins the title of most vegan-friendly city in America. There are multiple factors that contribute to that feat. 
While it does have a lot of vegan businesses, especially restaurants and grocers, it also has a vibrant plant-based community. There are events that one can take part in and expand their knowledge, so it's also very welcoming for someone who has just started their plant-based journey. 
Since veganism has expanded far and wide in the city, the prices at restaurants and other vegan stores are comparable with other non-vegan stores, especially supermarkets. So you don't particularly have to splurge more just because you're a vegan.