Can I lose weight on a plant based diet? Yes! Regardless of whether you need to lose weight, maintain a healthy weight, or simply eat better, a plant-based diet has been found to be of a great help to achieving your goals. Studies have shown that individuals that eat vegetarian or vegan diets lose more weight than individuals who eat meat. The results showed that individuals that follow a plant-based diet shed roughly four pounds more on average compared to those that consumed diets based largely on meat.
In simple terms, vegetarian diets are well loaded with foods such as fruits, vegetables, and whole grains. These foods are known to contain huge amounts of fiber and take longer to digest which may end up keeping you full for a longer period of time. In addition to this, individuals who eat meat-heavy diets will in general experience more gas and bloating and that uneasiness could crash their success.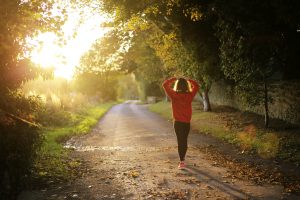 More studies also revealed that individuals that gave up on meat have a greater chance of losing weight and that they were more likely to stick to their healthy eating plan one year after compared to those who consume mostly animal foods.
Moreover, many who choose a plant based diet feel less inclined to count each calorie. The reason: Pound for pound, veggies contain fundamentally less calories per pound than animal protein. For example, ground beef packs almost five times the number of calories as one pound of raw carrots. Here are some tips to help you shed some 'LB's" on a plant based program.
7 TIPS TO HELP YOU LOSE WEIGHT ON A PLANT-BASED DIET 
Here are some helpful tips to achieve your weight loss goal via plant-based diet.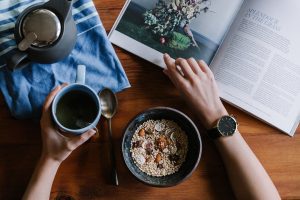 Opt for three meals a day which are made up of real, whole foods that are less processed. All you need to consider are whole grains, beans and vegetables. Skip the processed foods and also avoid simple carbohydrate such as white sugar and white flour items, for example, cookies, pies, and cakes. 
Eat basically whole grains. There is an enormous contrast between a complex carbohydrate and a processed carbohydrate or a simple sugar. In the event that you are new to whole grains, some examples are brown rice, quinoa, sorghum, and millet. These ingredients are incredibly filling and satisfying and can be made in bulk and refrigerated or frozen for a later date. They also contain valuable fiber which has a plethora of health benefits that you'll enjoy.
Eat beans, greens, and vegetables at least once every day, and if you're ravenous eat them three times every day. Beans are extremely low in fat and exceptionally high in fiber and nutrients. In opposition to what most Americans think, eating beans (and chewing them well) are an extraordinary method to get your protein without the fat and calories! What's more, canned beans are a phenomenal way of getting your beans without any preparation. Good examples are chickpeas, dark beans such as red beans, edamame, tofu, tempeh, and lentils – just to give some examples!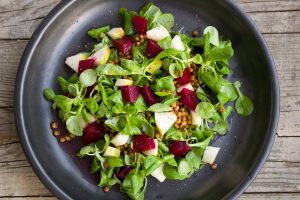 Eat vegetables of numerous types – some good examples you can think of are leafy greens, round or ground vegetables and roots. This is because they are low in fat and contains significant amount of fiber and nutrition. 
Utilize limited amounts of oil in cooking or go no-oil for about fourteen days and progress to low-oil suppers. Aim for No-Oil, eventually to gain the greatest health benefits. If you do choose to cook with oil, use top notch oils like extra virgin olive oil, and coconut oil. Utilize Olive Oil for your cold dishes, like salads and Coconut Oil for cooking at higher heat since it has a higher flame point and won't burn as readily creating carcinogenic free radicals. Your healthy fats can be obtained from your whole food sources such as seeds and nuts like sunflower and pumpkin seeds or a small serving of almonds. This can greatly help you lose weight on a plant based diet. Another thought is to utilize seeds as a garnish for your brown rice or other grain and over salads and with your morning oatmeal. 
Take little snacks and eat fruit such as apples, pears or berries as a snack between meals. In addition to this, you can make use of leftover vegetables as a replacement for snacks.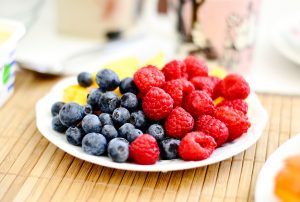 Two or three way of life tips which are recommended are: Stop eating three hours before hitting the hay and just eat until you are 80 percent full. Your body takes 10-20 minutes to fully register what you have consumed. Stopping at 80% will typically leave you feeling full. These are two hints that may assist you with consuming meals all the more proficiently. 
The primary aim is to make plant-based foods the focal part of your meal. Generally, a plant-based diet focuses mostly on foods such as fruits, and vegetables among many other plant based foods. In broader sense, it might totally get rid of foods from animal origin or on the other hand reduce the consumption of foods that are from animal origin.
Consider "plant-based" as a general classification of diets, with other progressively explicit weight control plans falling under its umbrella. For instance, the Mediterranean diet is a form of a plant-based diet in light of the fact that despite the fact that it consolidates fish and poultry, the accentuation is on plant-based foods. 
WHAT ARE THE LISTS OF FOODS TO EAT, LIMIT, AND AVOID? 
WHAT TO EAT AND DRINK 
Vegetables: some good examples are kale, spinach, Swiss chard, collard greens, sweet potatoes, asparagus, ringer peppers, and broccoli.

Fruits, foods in this category include and are not limited to avocado, strawberries, blueberries, watermelon, apples, grapes, bananas, grapefruit, and oranges. 
iii. Whole grains: For example, quinoa, farro, brown rice, whole-wheat bread, and whole-wheat pasta)
Nuts: some good examples are walnuts, almonds, macadamia nuts, and cashews all count

Seeds: they include flaxseed, chia seeds, and hemp seeds

Beans 
vii. Lentils 
viii. Coffee 
Tea (counting green, lavender, chamomile, or ginger) 
WHAT ARE THE FOODS TO LIMIT? 
Avoid the following food items;
Dairy (such as milk and cheese) 

Meat and poultry (chicken, beef, and pork and some of the meat product you should avoid) 
iii. Processed animal meats, for example, sausages and hot dogs
All products from animal origin such as eggs, dairy, and meat

Refined grains: pasta, white rice, and white bread

Sweets: e.g. cookies, brownies, and cake
vii. Sweetened beverages: e.g. soda, and fruit juice
viii. Fried Potatoes/ french fries
A 7-DAY MEAL PLAN FOR LOSING WEIGHT ON A PLANT-BASED DIET 
Below is a standard 7 days plant-based diet plan:
Day 1 
Breakfast: Tofu scramble 

Lunch: Cauliflower rice bowl with black beans, corn, avocado, and salsa 

For dinner: Go for Veggie-topped pizza

Take Zucchini chips for snack 
Day 2 
Breakfast: take oatmeal-based breakfast muffins

Lunch: go for tomato basil soup with oyster crackers

Dinner: take veggie stir-fry coupled with tofu 

Snack: take hummus wrap 
Day 3 
Breakfast: Homemade oatmeal bars are great!

Lunch: go for Greek salad mixed with a slice of whole-grain pita bread

Dinner: Kale and tofu curry are the best

Snack: for snack, take cashew yogurt with berries and a scoop of peanut butter
Day 4 
Breakfast: take burrito mixed with tofu 'eggs', peppers, and salsa 

Lunch: Veggie burger and a side salad are the best option

Dinner: take cauliflower "steak" with roasted sweet potato fries 

Snack: take veggies with hummus 
Day 5 
Breakfast: dairy-free yogurt with berries and granola are a nice option for this time of the day 

Lunch: Tomato sandwich with pesto and a drizzle of olive oil 

Diner: Whole-wheat pasta with roasted tomatoes

Snack: for snack, take roasted chickpeas
Day 6 
Breakfast: take chia seed pudding with fresh berries and a spoonful of almond butter

Lunch: take avocado toast 

Dinner: Vegan mushroom enchiladas 

Snack: a handful of almonds is the best 
Day 7 
Breakfast: take Oatmeal mixed with almond milk 

Lunch: Quinoa bowl with roasted carrots and sweet potatoes 

Dinner: Vegetarian chili combined with slices of avocado 

Snack: Whole-wheat toast topped with peanut butter  
Conclusion
Plants are the primary source of ingredients in a plant based diet, not surprisingly. Practically speaking: "All plant-based diets reduce the intake of animal made products in order to make room for plants based foods, as an alternative to a diet that focus on meat and dairy, a number of amazing health benefits are carried out by plant based foods such as vegetables, fruit, and whole grains. Plant-based diets are a popular, healthy, and flavorful methodologies to eating and it has been found to have a number of huge health benefits which include and not limited to weight loss and disease prevention among others. 
Read on to: CAN I GET ENOUGH PROTEIN ON A PLANT BASED DIET?
Below is a Pinterest friendly photo…. so you can pin it to your board!